PIPE UP!

Location
Hotel Indigo
Columbus, Indiana

Project Team
BLDS: Tameka Baba, Forbes Lipschitz, Shelby Doyle & Halina Steiner

A vast network of buried pipes moves water throughout the built environment. These pipes can also transport excess nutrients, dissolved pollutants, and sediment-bound toxins to downstream water bodies, contaminating freshwater sources and impairing the health and vitality of aquatic ecosystems. As an installation, PIPE UP! makes visible the subterranean water infrastructure that supports urban development and agricultural production, telling a visual, kinesthetic story about altered hydrologies.

Composed of four site elements using off-the-shelf products, PIPE UP! is a standing field of 150 charlotte pipes topped by 700 feet of undulating tile drains. Three suspended rain clouds made of flagging tape and 12 poufs representing toxic sediment scattered across the site help to create a vibrant and tactile display of invisible infrastructure. PIPE UP! seeks to facilitate events and conversations about the future role of water in local riparian corridors and across the Mississippi River Watershed Basin


Funding
The installation was part of the 2023 Exhibit Columbus: Public by Design, made possible by the Landmark Columbus Foundation. Tile drains generously donated by Baughman Tile Co.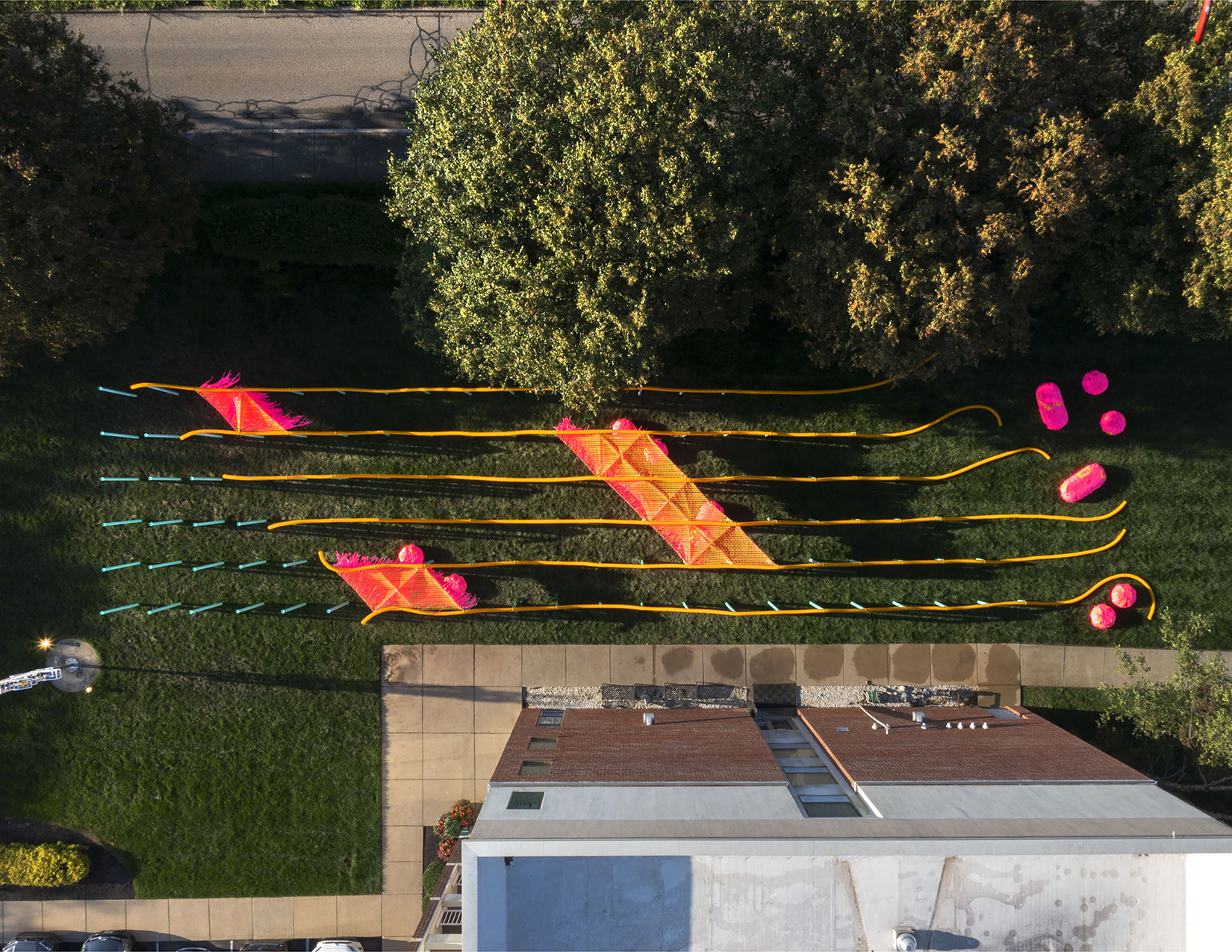 Image credit: Hadley Fruits